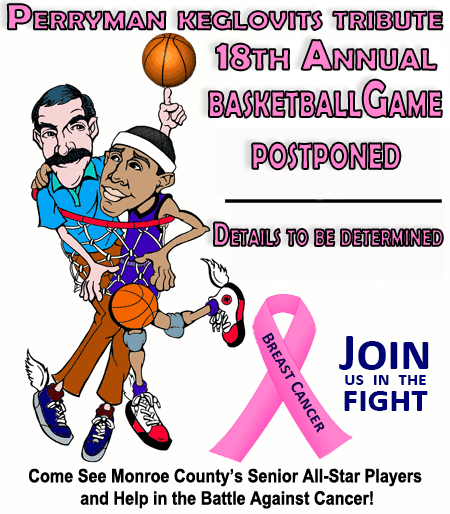 Support the 18th Annual Perryman Keglovits Tribute Basketball Games, postponed for a later determined date to battle against Breast Cancer this year. Make a donation to remember all those in the community who have lost their battle with cancer and to encourage those who have cancer to continue their fight.
Perryman & Keglovits Foundation PO Box 274 East Stroudsburg, PA 18301
Contact: Rich Laverdure at 570-460-5156 for more information.
PayPal or checks made payable to Perryman & Keglovits Foundation are accepted for donations. Click how to donate in the top right.


SPONSORS

SCHOOLS
Note: This activity is not officially approved by the East Stroudsburg, Stroudsburg, Notre Dame, Pleasant Valley and Pocono Mountain School Districts and is not endorsed or supported by those districts.